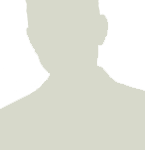 Direct:   (718) 947-7470
Fax:        (347) 338-2490
E-mail:  SElnadav@lgelaw.com
Saul Elnadav
Saul Elnadav is a principal of Lazar Grunsfeld Elnadav and heads its Trusts and Estates department, concentrating in the areas of estate planning, estate and trust administration and elder law.  Mr. Elnadav assists clients with the preservation of their assets by tailoring their estate plans to minimize taxes and the effects of long term care expenses.  Mr. Elnadav also assists and advises clients in all areas of probate proceedings, estate and trust administration, estate tax proceedings and estate and trust accountings, working closely with Lazar Grunsfeld Elnadav's litigation department in contested proceedings.  He is also experienced in guardianship and adoption proceedings.
Mr. Elnadav has expertise in halachic estate planning and has worked with many prominent authorities on Jewish law with respect to implementing estate plans that accomplish clients' goals while also adhering to Jewish law.
Mr. Elnadav graduated cum laude from Brooklyn College (CUNY) in 2002 and received his J.D. from Brooklyn Law School in 2005.